簡單 時尚-現代生活新品味Thermaltake Urban S21 中直立式機殼
曜越Thermaltake 全新設計機種-Urban為機殼市場注入一股前所未見的新風潮。簡單細膩的外觀和近乎無聲的靜音設計,讓使用者感受設計豐盛的能量,同時體驗現代生活中的每種精彩和可能性。Urban S21中直立式殼,前面板採髮絲紋鋁質處理,將3組ODD光碟機和6組HDD硬碟完美隱藏其後。前置式I/O面板和兩個超高速USB3.0傳輸介面,帶來更方便快捷的用戶體驗。側開窗面板,方便一窺機箱內的堂奧。為延長機箱內設備的使用壽命,Urban S21特別設計在機殼底部加高行腳座並內建前後兩個120mm風扇。水冷散熱器預留孔位附有橡膠墊圈,提供最完善高階水冷散熱系統。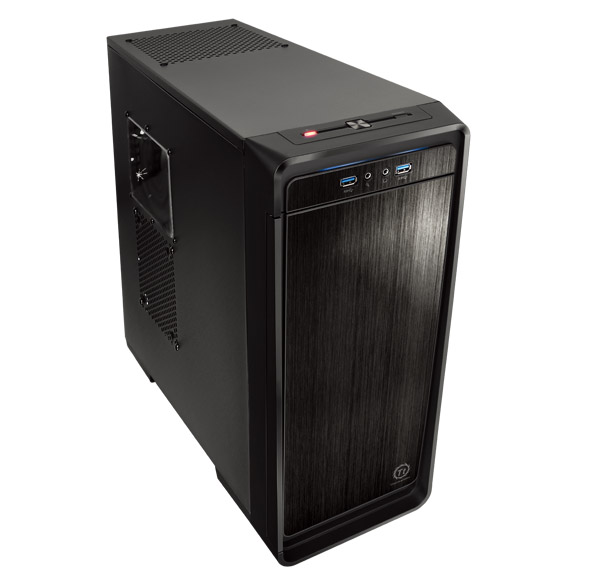 簡約造型,不凡品味
以鋁質金屬髮絲紋裝點,質感精緻優雅。 雕琢出不凡的時尚品味,和Urban卓越的效能相互輝映。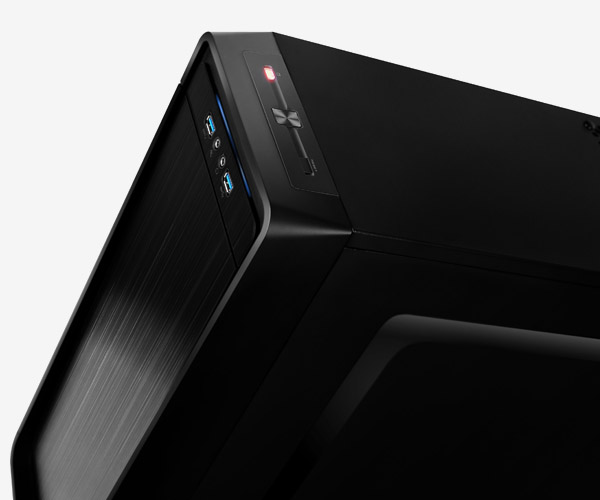 便捷前置式I/O介面
前置的I/O port,USB3.0傳輸介面和高音質的耳機和麥克風插孔帶來更方便快捷的高品質用戶體驗。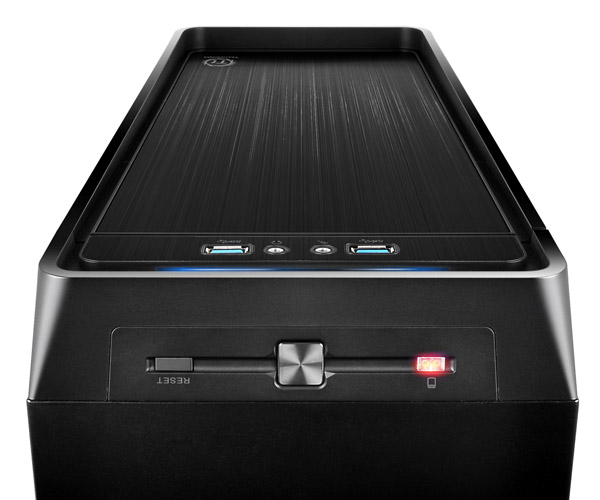 散熱效能再進化
內建兩個120mm靜音風扇,強化散熱效能;預留水冷散熱器孔位,散熱效能再提升。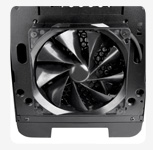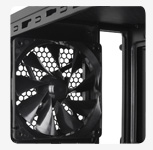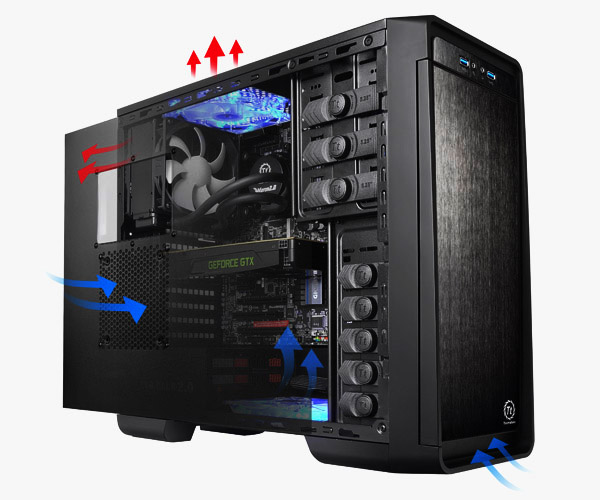 創新"無螺絲"機構設計
創新的"無螺絲"機構設計,即可快速安裝3.5吋和5.25吋的光碟和硬碟設備,簡易輕鬆,方便又省時。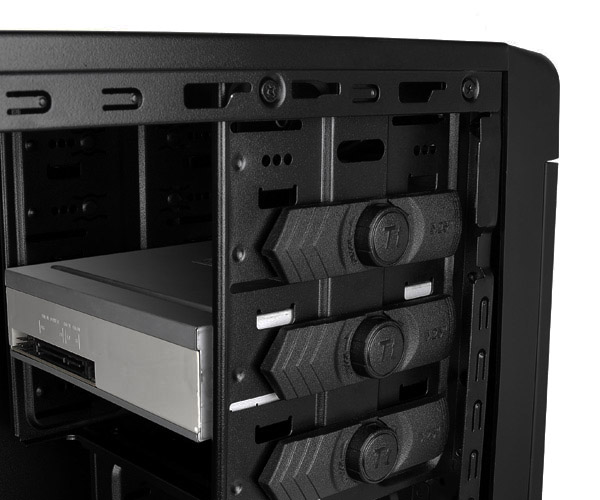 兼容性最佳化
機殼內已預留主機版安裝孔位,方便用戶安裝最大至ATX的主機板和CPU散熱器。水冷散熱器預留孔位附有橡膠墊圈,提供最完善高階水冷散熱系統。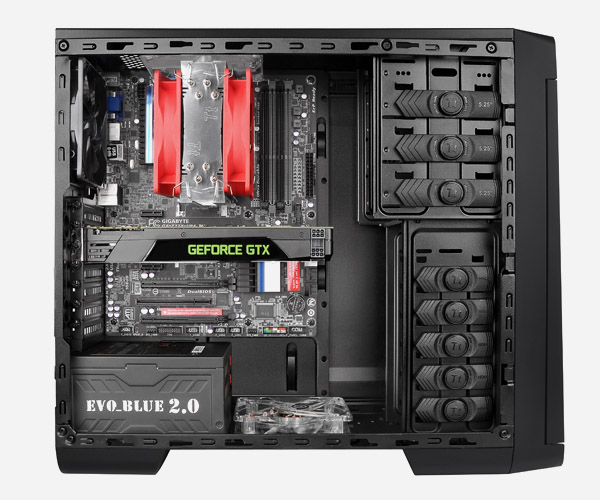 High-end Complete System on the go
Enables user to simply build up a complete high-end water cooling solution with 240mm radiator liquid cooling system and extra long graphic card supported to protect user's hardware and increase CPU's overclocking potential, most importantly delivers outstanding cooling efficiency in the entire case.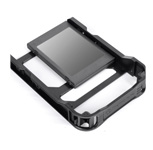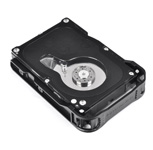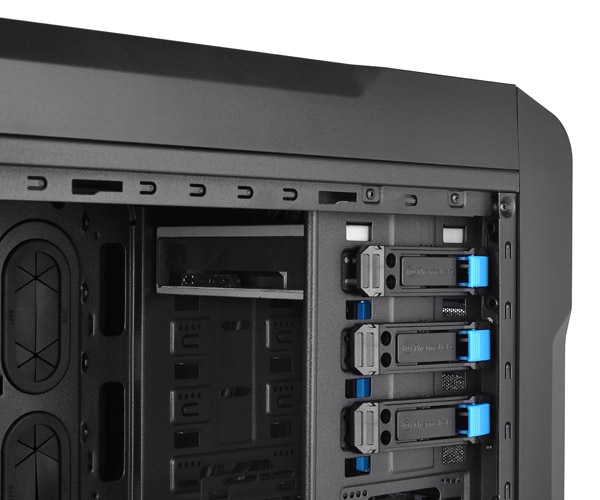 Stress-free Cable Management
Wide cable routing gap for easy cable management and hiding cables behind motherboard tray, to ensure smoothness for build and tinker (upgrade), reduce wiring tangled, as well as better airflow and dust management.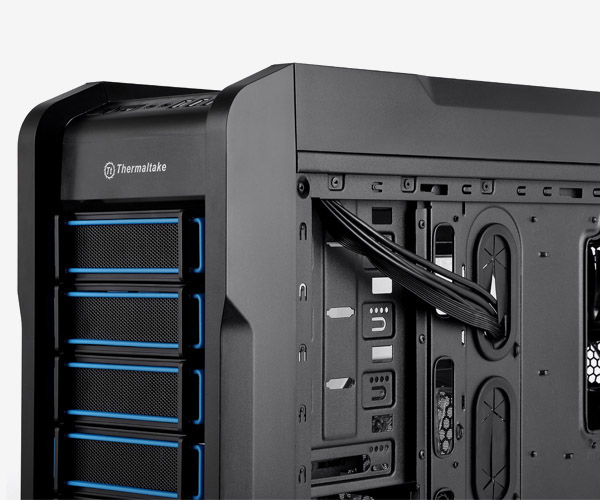 更多信息
型號
VP800A1W2N
系列
其他
機型
Mid Tower

尺寸 (高*寬*深)
438 x 185 x 497 mm
(17.2 x 7.3 x 19.6 inch)

側窗
Transparent Window

顏色
Exterior & Interior : Black

材質
SECC

散熱系統
Front (intake) :
120 x 120 x 25 mm Turbo fan (1000rpm,16dBA)
Rear (exhaust) :
120 x 120 x 25 mm Turbo fan (1000rpm,16dBA)
Top (exhaust) :(optional)
120 x 120 x 25 mm
Side (intake) : (optional)
120 x 120 x 25 mm
Bottom (intake) : (optional)
120 x 120 x 25 mm

硬碟支援
-外部
-內部
- Accessible : 3 x 5.25'', 1 x 3.5''
- Hidden : 5 x 3.5'' , 1 x 2.5''


PCI 插槽
7

適用主機板
9.6" x 9.6" (Micro ATX), 12" x 9.6" (ATX)

水冷孔
Supports 1/2"、3/8"、1/4" water tube


I/O 連接埠
USB 3.0 x 2, HD Audio x 1

電源供應器
Standard PS2 PSU (optional)

水冷排支援
Top: 1 x 120mm

其他
CPU cooler height limitation: 155mm
VGA length limitation: 320mm

Thermaltake's new approach with the Urban series is sure to gather plenty of attention. The S21 is a good entry level case for those on a tight budget. S21 just attains our Silver award and we look forward to seeing more of the Urban series.
Pros
+ Simplistic design
+ Affordable
+ Tool-free installation
+ Low-noise fans
<More>
Yes, the Urban S21 is a refined case but if is still capable of servicing those that are looking for a modest gaming rig. There is plenty of room for multiple long video cards and plenty of space for a decent amount of mechanical storage devices and we know many gamers and enthusiasts are into water-cooling. With the S21, you can take advantage of the many 120mm mountable all-in-one coolers like the Thermaltake Water 2.0 Performer and Pro. Not into water? Well, there is plenty of width in the case to support some large air-coolers like the Thermaltake Frio series.
<More>
"The Urban S21 from Thermaltake is a mid-tower value offering enhanced by certain additions and marred by others. The front panel is simply designed with no frills and component installation is refreshingly easy and hassle free. Components feel secured in place the tool-free twist locking mechanisms make drive installation a breeze. The management clips are something new and a feature I would welcome in more cases as well as the dual USB 3.0 front panel."
"Thermaltake is known for its quality case designs and some of that pedigree is shown in the Urban S21."
<More>